Team Malizia neck and neck with Team Holcim-PRB after more than a month of racing

Top pair engaged in close quarters battle off the coast of Argentina...




As the calendar ticks over to the 33rd day of competition on Leg 3 of The Ocean Race, Team Malizia and Team Holcim-PRB are as close as ever.

On the 1200 UTC tracker update, the pair were separated by less than 5 nautical miles on the leaderboard.
And it's a tense time, with very changeable conditions.

"We've had crazy conditions all night," said Will Harris from Team Malizia. "Everything from zero to 52 knots of wind from every direction. It's been pretty tough... But we're going good. Strong now."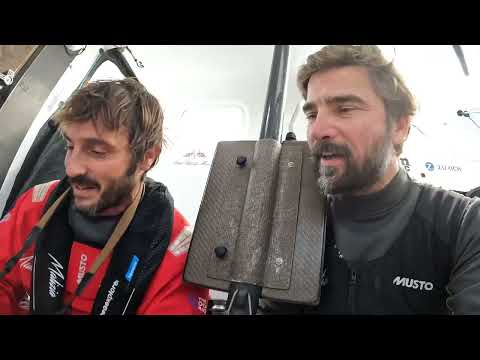 "We've seen quite a quick increase in breeze," said Abby Ehler on Team Holcim-PRB. "More that we were expecting, between 48 and 50 knots of wind... The seaway is not too bad so we're not slamming too bad, but we're going to play it safe."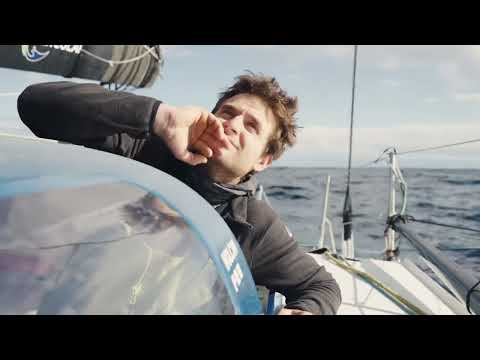 "We haven't been pushing too, too much," agreed skipper Kevin Escoffier. "We had gusts of 50-55 knots, pretty heavy night. Tonight it was quite windy."

But soon after there was the sound of sails flapping back and forth with very little wind; tough conditions for the teams.





Just over 350 miles behind, 11th Hour Racing Team has started to put some distance between itself and Biotherm, with both now nearly a full day behind the leading pair.

"We're definitely going north as fast as we can right now," said 11th Hour Racing Team sailor Simon Fisher. "The water temperature is creeping up slowly, so I think two more days of thermal clothing but we're making good progress!"

Also making good progress is GUYOT environnement - Team Europe on their delivery from South Africa to Itaja?, Brazil where the team will rejoin the race for leg 4. The GUYOT team is expected to arrive in Itaja? late in the afternoon local time on Thursday.

As the fleet heads north with an ETA on Sunday, the Ocean Live Park in Itaja? opened to the public on Wednesday evening.




Meanwhile, GUYOT has already arrived safely in Itajai



https://www.theoceanrace.com/en/racing/tracker