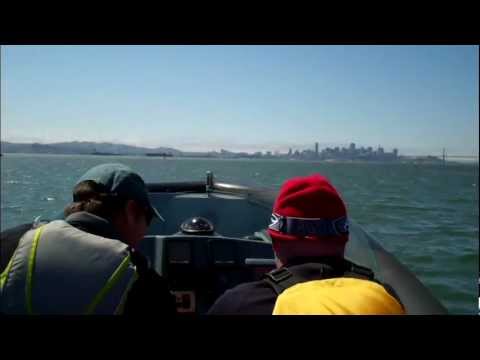 What's 40' long, is capable of 55 knots, cruises at 40 knots and won't crush your spine?
The Sea Blade 40 built and designed by
Navatek
Company Profile


Navatek, Ltd. was founded in 1979 and operates out of offices in Honolulu, Hawaii with 49 employees and annual sales of $17 million. Navatek is a subsidiary of privately-owned Pacific Marine, founded in 1944, with 450 employees and annual revenues of $85 million. Parent company Pacific Marine also owns Pacific Shipyards International LLC, the State's largest commercial ship repair company.

Since its founding 30 years ago, Navatek has been producing innovation through research – inventing, developing, building and testing at sea advanced ship hull designs and associated technologies (e.g. ride control systems) for the U.S. Navy and for foreign military allies of the U.S.; and for commercial clients. Navatek holds 27 U.S. and foreign patents on its inventions, with nine patents pending. A number of Navatek proprietary, patented technologies have transitioned to commercialization, with additional technologies scheduled to enter the market in the near future.

Our research team has world-class expertise in advanced hull form hydrodynamic research and naval architecture. We maintain our own shipyard facilities and demonstration vessels, supported by a staff whose breadth of experience spans all aspects of ship and boat construction as well as commercial vessel operations. Leveraging our hydrodynamics and ocean engineering expertise, Navatek is also developing innovations in wave energy conversion; utility-scale energy storage; wind turbine technology; and ballast water treatment systems. The company provides hydrodynamics/computational fluid dynamics (CFD) consulting services to outside clients.
The Sea Blade is a high speed monohull with entrapment technology, a computer controlled articulating foil
(ARES)
and hydraulic dampened seating design to provide the smoothest ride possible. The boat was designed for Naval Seals Special Ops to provide the fastest, safest transport while also alleviating the massive poundings that personnel take after constant pounding in waves and wakes. The end result is an extremely fast and smooth ride, capable of unsurpassed water transport.
The folks at
Sail California
are the exclusive West Coast Dealers of the Sea Blade which come in two sizes, the aforementioned 40' and a slightly smaller 35' ETM ® Bladerunner-35 RIB. With the AC 45's in town and lighting up the Bay, and the AC 72's soon to be unleashed, the timing is right to have boats which can actually keep up with their charges.
The potential uses for a craft capable of dealing with what the bay can dish out are multiple. The obvious use as a high speed tender to the fast cats, but there ability to use as a filming/ video platform, a VIP spectator vessel and a high speed ferry to get syndicate staff and crew across the Bay in rapid fashion are just a few. We took a ride on the aptly nicknamed "Mongo" and were quite impressed. Even headed straight in the oncoming swell and 20 knots of breeze, the ride was very dry and very smooth, the only major issue was sunglasses and hats blowing off. It was much like sticking your head out the window of car at 60mph. As you can see in the video Pat Nolan has taken to goggles and a ski cap to keep thing in tact. There are two "Jockey" seats for the pilot and co-pilot and 6 "Ullman' seats with handles to hang onto, as well as a massive area in front for gear or added seating. Even as we banked into a 40 knot high speed turns, the sensation was smooth and controlled.
The power plant consists of twin 480 HP Yanmar engines and holds 320 gallons of fuel. At $5.00 a gallon, that's a cool $ 1,600 every time you fill up with an empty tank.
Best use your mileage card for those trips!