Adrian Johnson not only is a talented sailor, having driven his Olson 30 "Idefix to a Division
A and Overall Victory in the 2010 Single handed Transpac, but is quite talented in the video department!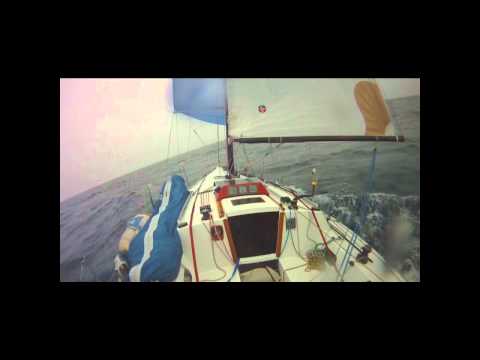 Not only this well done video from the trip back, but he also recently put together videos from the start,
a really windy reaching leg and the trade winds,
Check them out HERE!
Adrian really did a nice job with various angles, views, moods and soundtrack to literally put you in the drivers seat!
Thanks to Single Hander for the heads up!