An incredible rescue involving U.S. Coast guard crews out of Cape Cod, after some sailors were hit by a "rogue wave" that crippled their boat.
It happened Sunday evening about 100 nautical miles south of Long Island Sound.

Crews from the U.S. Coast Guard Air Station Cape Cod were launched to help the sailboat after it was hit by that rogue wave.

When crews arrived on the scene, they realized how bad it was. The sailboat had been "de-masted," injuring all four of the crew.

"Battling heavy seas and challenging hoisting conditions, our MH-60T crew effectively rescued all four individuals." according to a statement from the Coast Guard.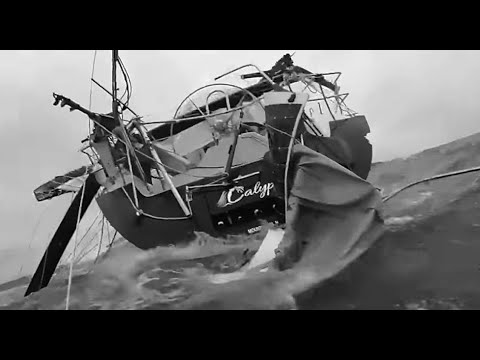 That rescue lasted into the darkness, as you can see from the video shared by the Coast Guard.

Crews methodically plucked the four sailors to safety after a rescue swimmer jumped into the pounding surf to assess the injured sailors and to place them in a rescue basket to get on board the rescue helicopter.

In the video, you can hear some of the sailors' injuries being described as bruised ribs and a concussion.

The sailboat, named Calypso, was based out of Mount Sinai, New York.

https://www.boston25news.com/news/lo...AOHQDI7NBOB2U/