With just one month to go to the start of the team's America's Cup challenge INEOS TEAM UK, led by Sir Ben Ainslie,
received an inspiring good luck wishes from Her Royal Highness The Duchess of Cambridge in her capacity as Royal Patron of the team's official charity, the 1851 Trust.
The message was received ahead of the 100+ strong team racing their revolutionary 75-foot flying monohull, BRITANNIA, for the first time in Auckland, New Zealand as they get ready to compete in the America's Cup World Series and Christmas Cup From 17th – 20th December.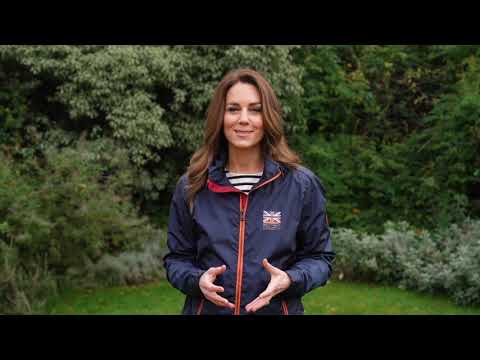 The America's Cup World Series is a preliminary regatta ahead of the America's Cup which will see all four teams representing UK, USA, Italy and New Zealand, race against each other for the first time in their respective AC75 boats. It is the first and only opportunity for the teams to race before the challenge for the America's Cup starts in earnest in the Prada Cup, the Challenger Selection Series, on 15th January 2021.
images © C Gregory
BRITANNIA was designed and developed in partnership with Mercedes F1 Applied Science, a 6.5 tonne, 75-foot foiling race boat that took 46,000+ construction hours and 90,000+ design hours to build. She is made up of over 17,300 parts and has estimated top speeds of over 50 knots (57.5MPH / 92.6 KPH).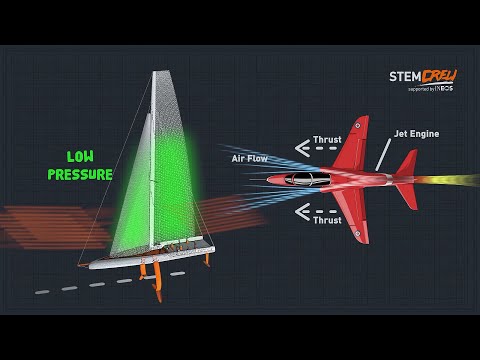 The America's Cup is sports oldest international trophy and Royal support for Britain's challenge to the win the 'Auld Mug' first dates to the original race in 1851 around the Isle of Wight, when Queen Victoria saw America in first place and asked who was second, the reply came; "Ah, Your Majesty, there is no second." That phrase, just four words, is still the best description of the America's Cup and how it represents the singular pursuit of excellence. Despite starting in England 170 years ago, a British team has never won the America's Cup.
INEOS TEAM UK, the British Challenger for the 36th America's Cup, is representing Royal Yacht Squadron Racing who ran the first America's Cup. In 2018, Ben Ainslie joined forces with Sir Jim Ratcliffe, INEOS' Founder and Chairman, to form INEOS TEAM UK. Thanks to INEOS's vision 2021 will see the first back-to-back British challenge since Sir T.O.M. Sopwith's second attempt in 1937. Continuity is key in a sport that requires precision design engineering alongside the best sailors to succeed.
With COVID-19 restrictions limiting the travel of UK fans to New Zealand, INEOS TEAM UK's accomplished sailing team, featuring multiple Olympic medallists and previous America's Cup winners, are calling for support from the fans back home.
"We can't wait to get racing this has been three years in the making", said Ben Ainslie, "these remarkable America's Cup boats are so complex that the first racing in the America's Cup World Series will be a steep learning curve for all the teams, and whilst the teams won't be in their final configurations, I have no doubt that it will be a great spectacle for the fans.
"We really hope that the British public will get behind us in this challenge of a lifetime. Sailing is a major sport out here in New Zealand and the anticipation is building for it to be a huge spectacle. We are very grateful to The Duchess of Cambridge for her message of support and for those unable to join us here in Auckland we plan to put on a good show for you."
The Duchess of Cambridge is the Royal Patron of the 1851 Trust, the official charity set up by Sir Ben Ainslie six years ago. The Trust has developed a world class digital education platform using the power of the sport to engage young people in science, technology, engineering and maths (STEM) subjects. STEM Crew saw a 100% increase in usage over the lockdown period with more than a third of UK secondary schools registered.
America's Cup World Series & Christmas Cup
Racing for the America's Cup World Series and Christmas Cup, which runs from 17th – 20th December, will be broadcast live worldwide on YouTube, Facebook and
www.INEOSTEAMUK.com
, as well as on Sky Sports back home in the UK.
INEOS TEAM UK will race twice each day of the America's Cup World Series and will open their campaign against American Magic at 15:50PM NZDT (02:50AM GMT) on 17th December, followed immediately by a race against the Italian Luna Rossa Prada Pirelli Team at 16:40PM NZDT (03:40AM GMT). The full race schedule is available on
www.americascup.com
.