PM's Media Conference 27 April 2020 responding to a question as to whether Australians wanting to enter New Zealand ahead of a possible free-travel arrangement could do so by undergoing 14 days supervised quarantine.
Story Richard Gladwell
Sail-World.com
In the daily CoViD-19 press briefing Monday afternoon, New Zealand Prime Minister Jacinda Ardern indicated that while there was not yet a free travel arrangement in place between Australia and New Zealand, she believed that it would be "very likely prospect" that the 14-day supervised quarantine process could be used by Australian residents wishing to enter New Zealand for a holiday or to live.
While the NZ authorities have not made mention of specific arrangements to allow America's Cup teams into New Zealand, from current and yet to be announced arrangements together with Ms Ardern's comments today, it is clear that a 14 day supervised quarantine is the acceptable standard for the New Zealand Government. Any arrangement made will have to be signed off with NZ health and immigration authorities, and the arrangement can be revoked at any time.
Her comments came a couple of days after it was revealed that a process had been agreed to permit the crews of overseas vessels, including superyachts, to enter New Zealand if they had undergone a 14-day quarantine process - which could include "time served" while they were transiting from their port to departure to New Zealand.
Currently, New Zealand passport holders returning to New Zealand are required to undergo a similar 14 day supervised quarantine, usually in a government-funded hotel stay. However, that arrangement is expected to be replaced with a user-pays model. Half the hotels in Auckland are said to be vacant following the government shutdown action.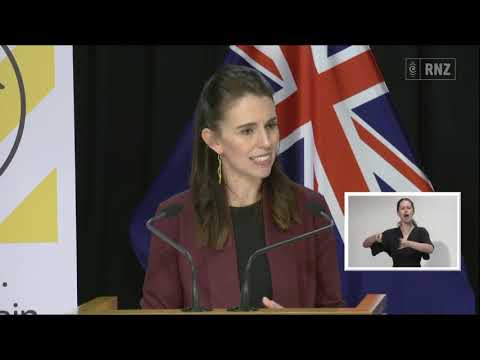 The daily CoViD-19 media conference was the final to be held by Ms Ardern, as New Zealand scales down its Alert Level from Level 4 to Level 3. A total of 19 people have died from coronavirus. However, for most of the past week, new cases were in single figures.
The New Zealand tourism industry has collapsed since the Ardern-led government declared the State of Emergency in late March and closed the nation's borders. Tourism is one of New Zealand's primary income earners generating $2billion per month. As a result of the collapse of the industry following an NZ lockdown (prohibiting NZ vacation travel) and the inbound tourism prohibition, unemployment has risen to above 30% in tourist hotspots like Queenstown, creating considerable pressure for the government to put in place initiatives that will turn on the tourist tap.
America's Cup fans are expected to be able to piggyback on the arrangements for regular tourism, with the measures expected to be in place, by September-October 2020. The America's Cup is not due to commence until early January 2021. New Zealand is also likely to move in tandem with Australia which has adopted a more economy-friendly strategy in reaction to the arrival of CoViD-19