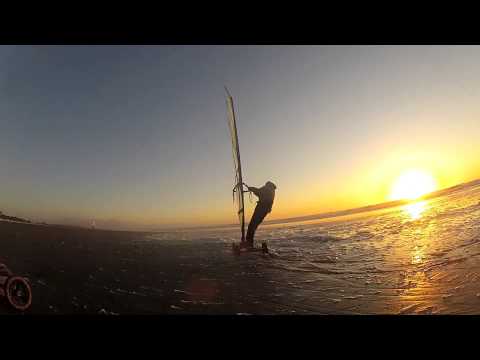 The guys at Street Sailing have expanded their territory. No longer confined to hard concrete and asphalt, using San Francisco's hard packed sand at low tide just makes
sense. If you fall, the pain is much less severe and your gear doesn't get so broke up.
Mind you the boards and trucks need to be cleaned throughout after each session, less old man rust will devour them!