Foiling Towards A Future Golden Opportunity
It's no news to most following Olympic Sailing that the US has slipped significantly in international competition at the Olympic level since Mark Reynolds run in the Star fleet between 1988 and 2000.
Recent returns from the just completed World Cup In Marseille shows the US showing a 4th in the Nacra 17 with the mixed team of Riley Gibbs and Louisa Chafee taking 4th. That's about it. No much more to get excited about.
However, with the recent news that Kite-foiling will be inserted into the summer games in time for the 2024 Games in Paris, there is reason of optimism in heaps for a decent US showing in at least one segment of sailing… and that would be Kite foiling. US Riders have been leading an impressive wave in the burgeoning sport with San Francisco, the epicenter of hydro foil-racing in the US. With the announcement of US Sailing team moving its training center
(CLICKY)
to Treasure Island in the middle of San Francisco Bay, and Los Angeles to host the 2028 summer games, optimism is on the rise.
The StFYC, just completed the hosting of the 2018 Hydrofoil Pro Tour, with 50 of the World's top hydro foil specialist in attendance. Within the crowd were members of the US Sailing's Kitefoiling Development team:
Will Cyr, Kai Calder, Dane Wilson, Quinn Wilson, Even Heffernan and Daniela Moroz.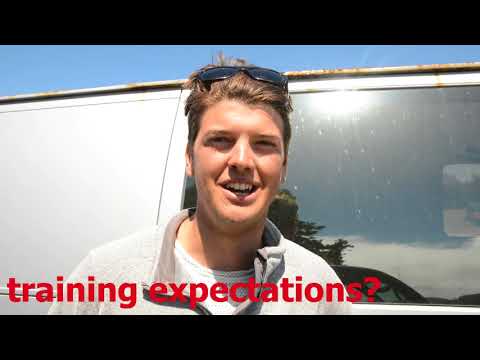 Evan Heffernan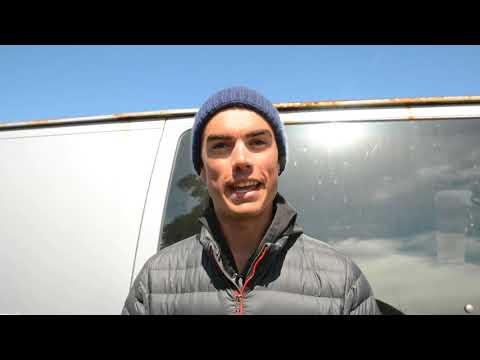 Dane Wilson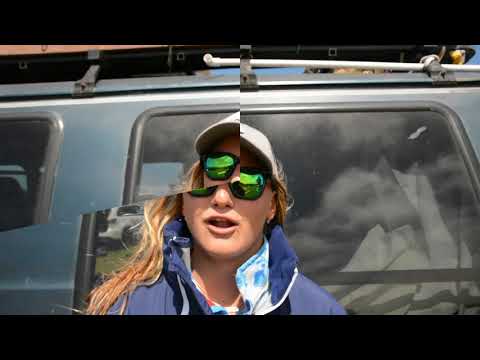 Daniela Moroz
All talented sailors that have gravitated to the sport in recent years and have shown exceptional skills in high performance skiff sailing and understanding of Olympic style course racing, it's rules, structure, and training commitment to be hand selected by US Sailing Coaches. A spotlight on Daniela, the 17 year old prodigy from Moraga California, who is current reigning Women's Kite foil Formula World Champion. She skipped the dinghy bit and went straight into kiteboard racing at age 13 and started foiling at age 15. Nurtured under the wing of the Crissy Field kite foiling contingent, Daniela has emerged as the brightest star on the potential US Olympic Sailing Team.
We temper that statement just a tad, as the absolute word from the International Olympic Committee has not been announced, that Kite-foil Racing will be is the discipline to be inserted into the 2024 Paris, but all indicators are suggesting that to be the case, exactly what format will be employed seems to be a work in progress.
The 4 day Hydro-Foil Pro Tour
(CLICKY)
stop in San Francisco Bay was exceptionally breezy this year, with sustained winds in mid to high 20's and gusts well in excess. Probably 10-15 knots higher than sailors should expect in most any other venue, but a great test of endurance and physical skills. The StFYC managed to run 16 races in those 4 days including the long-distance SF Bay Challenge, a mini marathon from the City Front down to the Berkeley Pier and back. A great workout for aspiring Olympians to be sure.
In its short period of existence, Kite Foiling has grown in leaps and bounds, with riders and gear going through a metamorphous from once downwind only contraptions, users heels locked into plastic boots mounted on a modified wakeboard with a makeshift foil rig attached.
Todays riders, utilize ram air traction kites, that can funnel wind through the kites, enabling much great windward progress. Upwind vectors in 40 degree range are possible with upwind speed in the 22 to 25 knot range is common for the more polished kite racers. The boards have developed into 4.5' or so compressed carbon and aluminum platforms, with just enough area to support the riders two feet and the mast below that carries the magic foil. Many riders are now utilizing "half straps" and opposed to full foot straps, eliminating foot, ankle and knee injuries cause by hard falls.
The long arm that carries the foils is the mast, with average length at one meter of more. The fuselage at the bottom connects the mast to the wings and is responsible for hosting the wings and providing a smooth hydrodynamic flow over the wings.
Johnny Heineken, now 29 years of age has been a world champ several times over and likes what he sees in the equipment evolution as well as the new crop of aspiring riders working their way up ranks. He was 22 when he brought home his 1st foiling kit from Puerto Rico in 2011. "It was a crude, recreational set up with a spade type front blade, not very effective but it did give me something to play with. It wasn't til Bernie got a racing setup from France in 2013 that the locals decided "aha, this is something we can actually race with".
Now at 29, Johnny would be 35 years old, ancient for Kite foil standards, but he does not exclude the possibility of competing at that age. "As long as it's still fun I'll continue to race, but I do have full time employment which would no doubt conflict with the rigors of a full time Olympic campaign commitment". Johnny says "And these younger sailors are coming in at the right time, with the right gear. Their learning curve is much less than just a few years ago, It wouldn't surprise me to see these guys making great progress in a short matter of time."
Part of the developmental team's work will be to help refine technique and equipment as time progresses. You might notice vast differences in stance from rider to rider, and some of the top guns in the youth area like Great Britain's Guy Bridge's compressed crouch vs older riders more upright version. "We will be looking into the best technique and ability to transfer the power of the kite through the rider and to the foils" Indicates developmental coach Robbie Dean "Not only for effectiveness, but for fatigue and injury reduction on team members. The switch to foiling kite from the large formula boards of a few years ago has already shown dramatic reduction in stress related injuries"
The StFYC has play a major role in the development of kite racing in general. They were 1st to accept kite-boarders to race in 2003 at the Bridge to Bridge race, when it would take the kiters nearly an hour to get to the starting area, and few finished. They 1st to hold a kite racing series with the Thursday Night Kite Racing in 2005 and held the 1st US Kiteboarding Nationals in 2007. Their contribution has been huge" Say Johnny " The race office and committee have gone above and beyond in helping promote the sport, providing support and making the right calls on courses that work for Kite-Boarding."
That tradition will carry on via the StFYC's commitment with the new Olympic Sailing Center at Treasure Island, or FAST (Facility for Advanced Sailing and Technology) which will be hosting development members and clinics in the weeks, months and years to come. "The US Sailing Team sees a great opportunity for our young sailors, and the powerful potential of our kite-foilers, and they are investing heavily, we want to lift some heavy medals in Paris in 2024!"