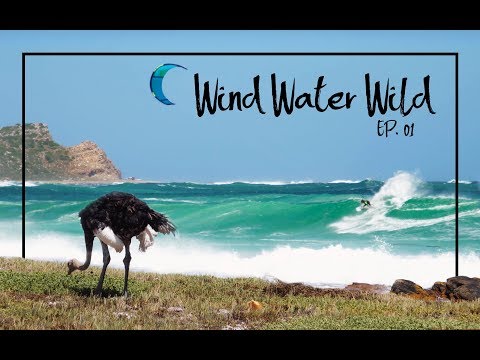 Kitesurfing at the most southwestern point of Africa where any mistake could mean you're drifting to Antarctica. In these conditions, things get just a bit more real. In this episode of Wind Water Wild, Luke McGillewie introduces us to kiteboarding in Cape Town, South Africa.
"This season in Cape Town has been pretty slow… Normally January in Cape Town is full of endless windy days, but this season has been a different story. Normally, I can get a session at Kite Beach right outside of my house nearly every day. Not this year. There has been wind, you just have to go out and find it!
Finding good kitesurfing conditions can be like rolling the dice. Waking up on this day, it looked like Cape Point was the only spot that had the potential to go off. But if it goes wrong in a spot so remote, the consequences are high. With so much wildlife at sea and on land, it's a sure sign of sharky waters. Sometimes you have to take that risk to get that sweet reward – in this case, an epic solo session at Pletboom Bay.
After a long day of exploring, we hung up our harnesses at The Burrow in Scarborough. A breathtaking sunset, cold beer, and fire-grilled burgers was just what was needed to cap off the day. Waking up to a still morning, we could sense the wind building as the dawn broke. Witsands is one of the most popular wave spots near Cape Town, but our early morning gamble paid off. Another epic solo kitesurf session in the bag!
Looking back at the kiteboarding mission from this weekend, it's clear that even during a strange windy season in Cape Town, there's still a session to be had every day of the week if you're willing to go the distance." — Luke McGillewie