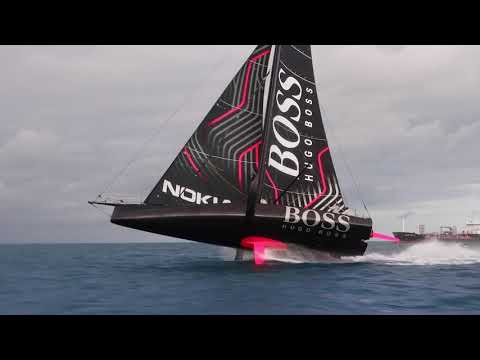 With a launch party at the Tower Bridge in London, Alex Thompson and his crew of builders, designers, promoters
hair stylists etc officially christened his laste Hugo Boss as Hugo Boss....
The real reveal comes with the foiling video included in above and some shots of the interior, showing all the working lines
led below deck, keeping the decks clean and uncluttered. Yet you might wonder about the impending clutter below.