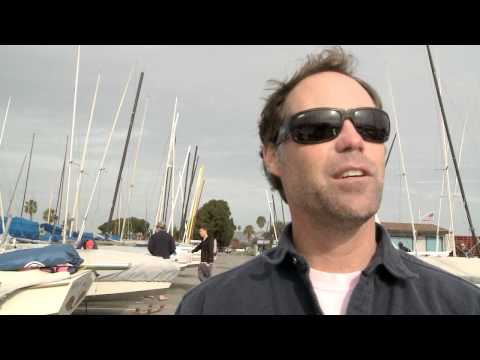 It's January and that means Las Vegas time on Mission Bay in San Diego. Fleet 495 is resurrecting a fund raiser that combines two days of racing with a casino night – that's Serious Sailing and Serious Fun. The money raised this year supports the Mission Bay Jr. Sailing Program and the fleet.
That's in keeping with the fleet's direction to make sure that young sailors are exposed to the Snipe and to the camaraderie that is the bedrock of the Class. There were plenty of juniors sailing and three of the top five boats had juniors on board. That's a good ratio given how tough this fleet is.
The fleet also makes sure that every boat is going as fast as possible. You'll see those who've been sailing the boat for years mentoring those who are just getting into the fleet, helping them tune the boat and giving them tips on how to handle the tricky conditions of Mission Bay.
There was a little bit of everything over the two days of racing. There was rain. There was sun. There was breeze to hike in and zephyrs where the crew needed to crouch in the boat. The winning skipper said it took a lot of luck to win in those conditions, but when you look at the final box scores, the top competitors always seem to make their own luck.