The 2020 U23, Open and Masters Finn European Championship has been opened in Gdynia, Poland. The final event in the Gdynia Sailing Days festival, it has attracted 70 entries from 27 countries for first and only major Finn event of the year.
Earlier in the day the practice race attracted a small fleet to the water for a foretaste of the week ahead which is predicted to have largely offshore, moderate winds. Many have been training here for the past week, some for just a few hours. But the competition is expected to be as tight and as challenging as ever with many former world and European championships in the fleet.
There is no doubt that the enthusiasm of the Polish Yachting Association and the sailors have made this event possible against the shadow of COVID-19. Strict regulations are in place around the boat park and race buildings, and the opening ceremony was no different, with a masked Piotr Kula, from Poland, who is also sailing in the event, comparing the short and poignant ceremony to masked sailors, with very brief speeches from the city, the PYA, the Polish Finn Association and the International Finn Association. It was all over in 10 minutes.
Racing is scheduled to begin Wednesday at 11.30, with a 10 race series to decide the 2020 European Champions.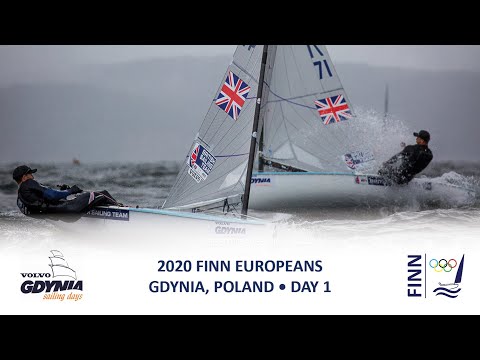 all images ©
Robert Deaves
https://2020.finneuropeans.org/