Yann Guichard and his crew are once again on stand-by, awaiting a favourable weather window to set sail on their third Jules Verne Trophy record attempt.
Since 29 October, the team had been focused exclusively on repairing Spindrift 2's rudder ever since a problem was detected while training offshore. "We have experienced another race against the clock, here at Spindrift racing. For the past 15 days, we have been focused exclusively on finding solutions to fix the multihull's rudder. I wish to thank to entire technical team for their hard work. We're now ready to set sail, and our eyes are now turned on the weather forecasts" explained Yann Guichard.
The objective? To beat the existing round the world non-stop sailing record of 40-days, 23-hours, 30-minutes set by Francis Joyon in 2017. If the weather conditions along the route are favourable, it is an achievable goal. With forecasts reliable up to 5 days ahead and more uncertain over 10 days, the weather window that Spindrift racing is currently looking for would allow the crew to reach the equator in about five days and cross the longitude of Cape of Good Hope in less than twelve days. "We would like to have a day in hand for when we arrive at the Indian Ocean. Francis Joyon crossed this stretch of ocean in record time and it will be difficult to improve on that," says Yann Guichard, while he and his 12-man crew continue their training on the Atlantic.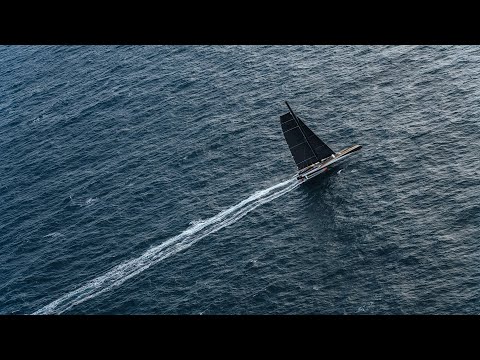 SPINDRIFT 2 - JULES VERNE TROPHY SQUAD:
Yann Guichard - skipper
Erwan Israël - navigator
Jacques Guichard - watch leader / helm
Jackson Bouttell - helm / bow
Thierry Chabagny - helm
Grégory Gendron - helm
Xavier Revil - watch leader / helm
Corentin Horeau - helm / bow
François Morvan - helm
Duncan Späth - helm
Erwan Le Roux - watch leader / helm
Benjamin Schwartz - helm / bow
---
Jean-Yves Bernot - router
http://www.spindrift-racing.com/