Testing François Gabart's New Ultim
New outing at sea today on the #TrimaranSVRLazartigue! 25°C, clear sky and a merciful sea,
all the ingredients were gathered to allow our navigators to fly away.
At 14 knots of wind, the new Ultim was able to lift over water under the expert control of François Gabart and Tom Laperche.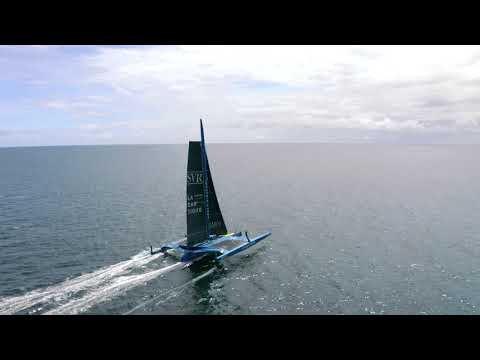 First drone flight after hoisting the sails of the SVR Lazartigue trimaran which sets sail!
A privileged moment for the Merconcept team around François Gabart and Tom Laperche to test this carbon giant.
SVR Laboratory, Lazartigue Paris, FillMed Laboratories, Kresk4Oceans Endowment Fund. Guillaume Gatefait
https://www.kresk4oceans.com/?