In mid-July, to celebrate the four years of the launch of Maxi Edmond de Rothschild, maxi-trimaran 32-metre ocean flying and flagship of Gitana Team, the five arrows team offered us a meeting high flight off Lorient with the complicity of the kitefoilers of the Asso Lorient Glisse & Foil.
On the agenda of this outstanding session, speed runs, jumps, foil towed to over 30 knots and overhead images made thanks to the talent of Polaryse teams, the production company run by and Eloi Stichelbaut. In this new video, we propose you to experience behind the scenes of this shoot. The opportunity to deliver some manufacturing secrets!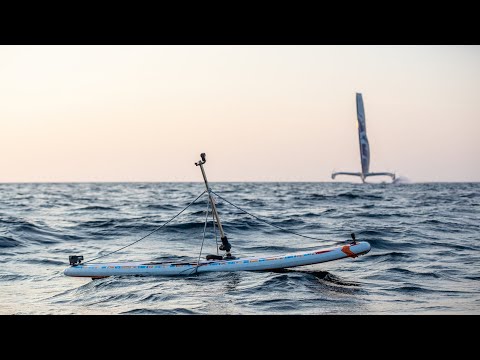 Recovering earlier this week in Lorient, after a forced construction site of a few days following a shock with an OFNI during an offshore navigation session, Rothschild's Maxi Edmond and crew led by Charles Caudrelier and Franck Cammas have resumed training. On August 8th, they will be back on the English waters of Solent (Cowes, Isle of Wight) to defend their title on the prestigious Rolex Fastnet Race Cherbourg.
-