After a long crossing of the Bay of Biscay, Thomas Coville and Thomas Rouxel have resumed since Tuesday evening with conditions conducive to speed. In Wednesday morning's ranking, Sodebo Ultim 3 took second place in the Transat Jacques Vabre Normandie Le Havre.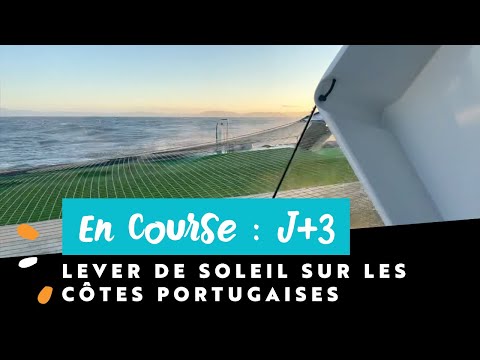 The Bay of Biscay is behind them! It took almost two days, compared to ten hours normally at this time of year, for Sodebo Ultim 3 to cover the distance between the tip of Finistère, in Brittany, and Cape Finisterre, to the north. -west of the Iberian Peninsula. Thomas Coville and Thomas Rouxel had to stay wide awake and vigilant throughout this time in order to harness every breath of air and patiently extricate themselves from the clutches of the high pressure ridge that held back the entire fleet.
Stopped in this windless zone during the night from Sunday to Monday at Ouessant, the Ultim are the first to have touched up the easterly wind on Tuesday morning, and in this game, the two skippers of Sodebo Ultim have perfectly out of the game, since they took the lead in Cape Finisterre around 7pm. Since then, Thomas Coville and Thomas Rouxel, second on Wednesday morning and flashing at over 30 knots, have been doing a series of gybes along Portugal in a north-northwest wind of around fifteen knots.
The program promises to be similar during the day, even if the wind will gradually weaken, Sodebo Ultim 3 heading for Madeira then the Canaries, where "the two Thomases" hope to find a trade wind from the northern hemisphere which seems for the 'moment very disturbed.
LINKY