Portuguese kite surfer Francisco Lufinha successfully crossed the Atlantic using only the power of kites to pull his small boat.
Five days later, Lufinha was forced to make a technical stop in La Palma, in the Canary Islands, where he fixed malfunctions in his kite and made some minor adjustments to the boat.
After resuming the journey, the Portuguese ocean explorer faced extreme air and water temperatures, on-the-fly repairs, and strong winds.
He even found time to answer a call from the Portuguese president, Marcelo Rebelo de Sousa.
The 38-year-old covered some 6,400 kilometers, after setting out on November 3rd from Portugal, and arriving in the Caribbean island of Martinique on Monday.
The trip was made possible as he acquired fresh water for his trip using a hand pump to convert sea water,.. while getting all the power needed onboard using solar powers.
The kite-powered vessel reached top speeds of over 30 kilometers per hour.
With the recent accomplishment, Lufinha now hopes to be inducted into the Guinness World records for the fastest Atlantic crossing in a kite boat.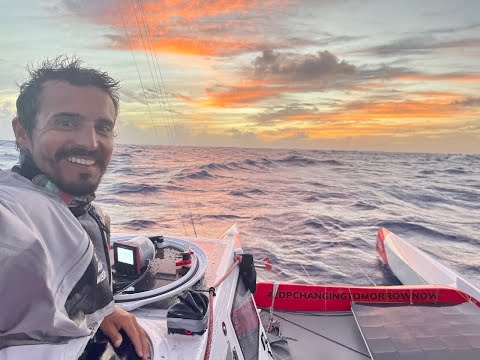 ********************************
Earlier:
Francisco Lufinha has successfully set a new Guinness World Record for the longest kiteboarding journey, after sailing for 307.5 nautical miles (569 kilometers), along the Portuguese coastline.
Lufinha left the Douro river mouth, in the city of Porto, on the 17th September, at 14h30, and reached Lagos, in the Algarve, on the 18th September, at 20h34.
The Portuguese kiteboarder, 30, sailed past Aveiro (17h) and Nazaré (20h) in the first day. The record was broken in the next morning, with Francisco Lufinha riding more than 199 nautical miles, 20 hours after leaving the Douro Marina.
"It was very difficult, but I'm glad I managed to beat the world record. When I was only two miles away from breaking the record, near Cape Espichel, wind died down. I thought it wouldn't be enough, but fortunately it picked up and it was enough to pass the mark," says Francisco Lufinha.
The MINI Kitesurf Odyssey by Francisco Lufinha was completed without any stop. Food and water were delivered by the support boat.
The previous record for the longest kiteboarding journey was of 199.63 nautical miles (369.71 kilometers) and was achieved by Phillip McCoy Midler, who travelled from South Padre Island, Texas to Matagorda, Texas, USA.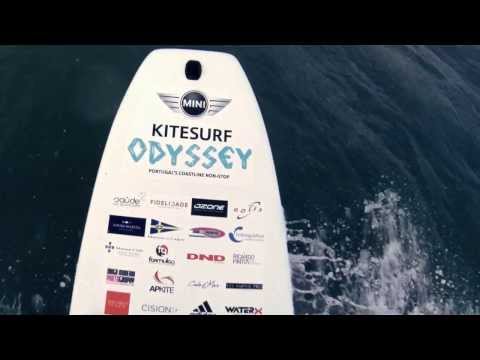 https://www.surfertoday.com/kiteboar...urfing-journey