Morgan Larson's Moore 24
Bruzer
gets bruzed during this years Double Damned Race!
Wes Whitmeyers Melges 24
Slingshot
won the race with an elapsed time of 3 hours and 18 minutes over the 41 mile course.
Gay Morris's Shark won the corrected time catagory with a 1 minute 22 second margin!
Results
More Monster Express action from Saturday!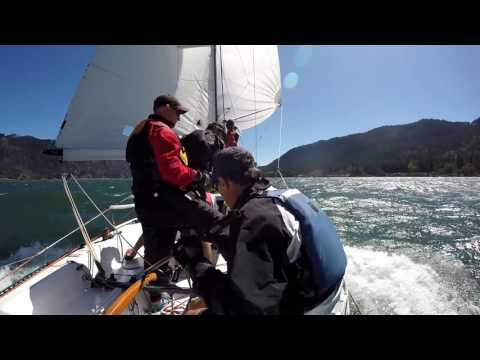 Video from Ted Lohr's Express 27
Monster Express