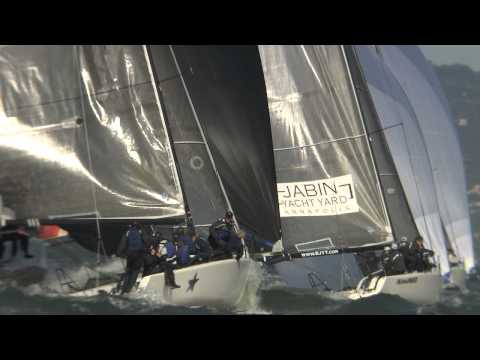 Hey, when the Melges 32 class signed on for sailing their World Championship on San Francisco Bay, what did they expect? Big Breeze!!!
Thirty Two boats showed up on the starting line for a ten race series over four days. Everyone got what they expected. Two days where they sailed three races in winds that topped out over twenty knots and two days where they only needed to sail two races. To say the teams were tired each evening would be an understatement.
Any one of the top eight boats could have won this competition. There were the stalwarts of the class, teams like STAR and Red as well as a large number of teams with long pedigrees in other, larger, one design classes like Warpath, Goombay Smash and Samba Pa Ti. Skill, luck and just being in the right spot helped decide the winner as 8 different teams took at least one first place finish.